SIU Mission and Scope
Mission Statement for Southern Illinois University Carbondale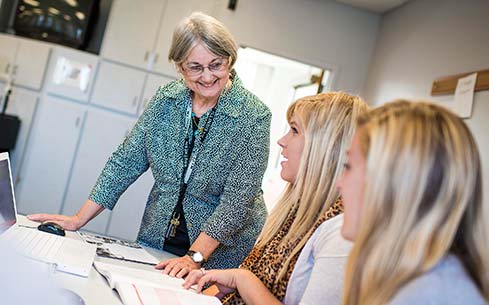 SIU embraces a unique tradition of access and opportunity, inclusive excellence, innovation in research and creativity, and outstanding teaching focused on nurturing student success.  As a nationally ranked public research university and regional economic catalyst, we create and exchange knowledge to shape future leaders, improve our communities, and transform lives.
Institutional Learning Outcomes
SIU Carbondale is committed to ensuring that students graduate with the knowledge, experience,
critical-thinking skills and cultural competencies they need to make a difference in our world.
Following are the outcomes we seek for all of our students.
---
Civic and Global Engagement
SIU students are informed and engaged citizens who understand the interdependent nature of our society.
Diversity and Inclusivity
SIU students respect the social construction of difference and engage with diverse individuals and groups representing varied races, ethnicities, ages, genders, cultures, abilities, and family structures.
Creative and Critical Inquiry
SIU students apply creative and critical thinking skills to self-directed inquiry.
Communicative and Technical Literacy
SIU students demonstrate fluent communication and effective technology skills appropriate to a discipline.
Ethical Reasoning and Professional Integrity
SIU students demonstrate professional integrity and make informed judgments based on legal and ethical principles.
Disciplinary Knowledge and Application
SIU students apply an understanding of the principles, concepts, and methods within a discipline to issues of professional practice.
Emotional Intelligence and Teamwork
SIU students establish respectful and productive relationships while collaborating on teams to integrate knowledge, skills, and methods of inquiry to find solutions in global, economic, environmental, and/or social context.