Virtual SIU Week- Fall 2020
Virtual SIU Week - Fall 2020
Who: Virtual SIU Week is an opportunity for high school students to learn about Southern Illinois University Carbondale. All high school juniors and seniors are welcome.
When: October 19-23, 2020
What: Virtual SIU Week is a wonderful opportunity for high school students to see and experience what SIU has to offer!  We have exciting, and interactive virtual activities planned featuring academic programs from across campus that lead to careers in high-demand fields.
Talk with current students, faculty and staff about SIU campus life
Explore majors and learn about careers in the field
Participate in live, interactive, hands-on activities
Complete the FAFSA with help from a Financial Aid Advisor
Win SIU SWAG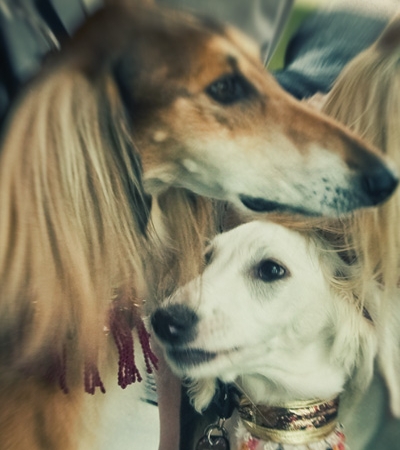 How to register:
Register for as many individual showcases as you like using the Student Registration Form.
The deadline to register is October 16, 2020.
Students who do not register for sessions before the deadline may still attend; however, they will be placed in academic showcases that have not reached capacity.
Virtual SIU Week Schedule
TIME
MONDAY
TUESDAY
WEDNESDAY
THURSDAY
FRIDAY
10:00 AM
Everything You Need to Know About FAFSA
Ask Me Anything: Admissions
Data Science and the Market for Toys
Ask Me Anything: Admissions
Exercise Science: The Launch Pad Major
10:00 AM
Rehabilitation Services at SIU!
Career Opportunities in Sport Administration
Flying a Regional Jet Flight Simulator
Behind the Mask: A Look at Nursing
Managing Millions
10:00 AM
SIU Student Panel
Experimental Tests on Wind Turbines & Solar Panels
Leadership Excellence
Everything You Need to Know About FAFSA
Never Get Bored As A Speech-Language Pathologist
10:00 AM
Teacher of All Trades
Lear Jet Landing Gear Extension & Retraction Check
SIU Automotive - Accelerating Experiences
Scalable Web Applications with Cloud Computing
REC-The Ultimate 'Discovery Major'!
10:00 AM
Using Language To Find Suspects
Mortuary Science: Facial Feature Building and Anatomy Demonstration
SIU Physics: A virtual tour
The Good, Bad, and Magnificence of Teaching
RU Smarter Than a Mannequin: Nutrition Edition
10:00 AM
We See Through You: Radiologic Sciences at SIU
Sustainability: Your Local to Global Actions
SIU Robotics
10:00 AM
What Do you Meme? Game About Ridiculous Topics
Take A Virtual Trip to Mars
Virtual LIVE Field Trip to the SIU Farms
10:00 AM
Exploring Health Care Management: Make a Difference
1:00 PM
Ask Me Anything: Admissions
Augmented Reality and Internet-of-Things
Avenues of Social Work Profession
Avenues of Social work Profession
Ask Me Anything: Admissions
1:00 PM
Mortuary Science: Facial Feature Building and Anatomy Demonstration
Becoming A Physical Therapist Assistant
Behind the Mask: A Look at Nursing
Becoming A Physical Therapist Assistant
Everything You Need to Know About FAFSA
1:00 PM
Origami 101 - A Dream Within a Ream
Everything You Need to Know About FAFSA
Concretology
Biomechanics of Cancer
Exercise Science: The Launch Pad Major
1:00 PM
Sustainability: Your Local to Global Actions
 SIU Student Panel
Data Science and the Market for Toys
Rehabilitation Services at SIU!
Fermentation
1:00 PM
What Do you Meme? Game About Ridiculous Topics
Soybean Traits Improvement
Exploring the World of Geospatial Technologies
SIU Automotive- Accelerating Experiences
Managing Millions
1:00 PM
Using Language To Find Suspects
Take A Virtual Trip to Mars
Flying a Regional Jet Flight Simulator
The Good, Bad, and Magnificence of Teaching
May The Force Be With You: Bio-Mechanical Sensors
1:00 PM
Why Agriculture- Q&A Session with Students
Leadership Excellence
REC-The Ultimate 'Discovery Major'!
1:00 PM
Never Get Bored As A Speech-Language Pathologist
1:00 PM
Radio/Podcast Storytelling
1:00 PM
SI Bridges to the Baccalaureate
1:00 PM
Sport and Structured Inequality in Society
5:00 PM
Never Get Bored As A Speech-Language Pathologist
Interactive Forestry FPS:First-Person Perspective
Ask Me Anything: Admissions
Behind the Mask: A Look at Nursing
5:00 PM
What Do you Meme? Game About Ridiculous Topics
Take A Virtual Trip to Mars
Data Science and the Market for Toys
Exercise Science: The Launch Pad Major
5:00 PM
Radio/Podcast Storytelling
Managing Millions
5:00 PM
SI Bridges to the Baccalaureate
We See Through You: Radiologic Sciences at SIU