Southern Illinois University - Music
Be noteworthy – make music at SIU!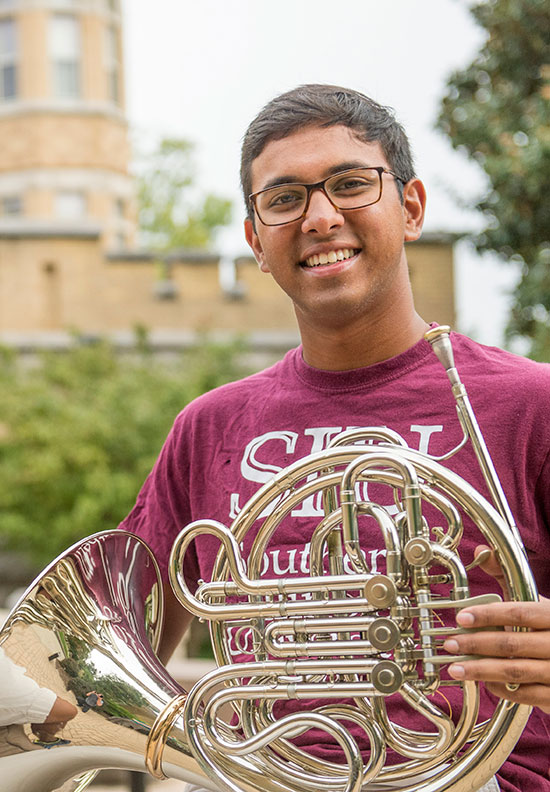 You'll be able to jump right in and be part of performances, events, festivals and more right from day one.
At SIU, freshmen can even compete for First Chair! That's because we focus on talent and skills, not class level. This is a do-it-to-learn-it major and there's plenty to do! 
You will participate in at least one of our major music ensembles, such as the  Concert Choir, Marching Salukis, Southern Illinois Symphony or Wind Ensemble.
See what SIU can do for you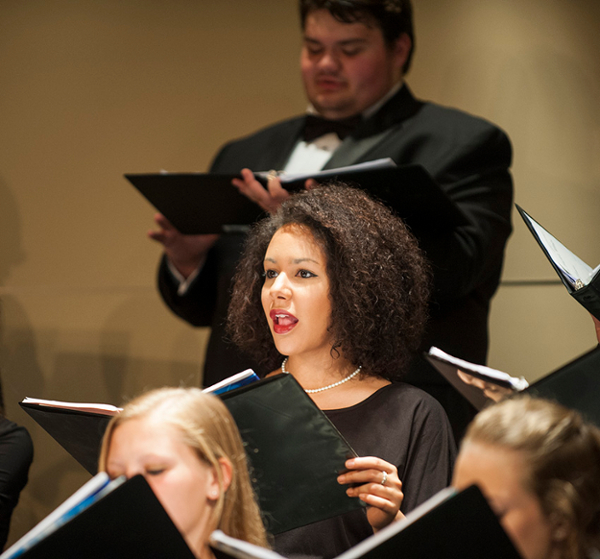 BACHELOR OF MUSIC
SIU is the ideal environment to pursue music performance, education or composition. Our world-class music faculty will prepare you for a career in the classroom, on the stage, and beyond.
The BM in Music Education leads to K-12 licensure in several states and boasts 100% placement
Have your ideas realized by our numerous performing ensembles as you earn your BM in Music Theory & Composition.
In our Music Performance BM, you will present a wide range of musical styles through recitals, competitions, chamber groups and ensembles.
BACHELOR OF ARTS
Looking for more flexibility? The Bachelor of Arts in Music or Music Business degrees are your ticket to the music industry.
A BA in Music helps you create your own adventure. Combine your music study with another discipline at SIU to shape the career you want! Music and Psychology? No problem! Music and History? That is one of many possibilities waiting for you.
In the BA Music Business degree program, our well-respected faculty will guide you through the music industry. Music marketing, management, finance, retail and advertising are just a few of the career paths you can explore.
MASTER OF MUSIC
A graduate degree in Music from SIU offers specialized training in one of these areas:
Performance
Conducting
Music Theory & Composition
Music History & Literature
Music Education
Collaborative Piano
A hands-on experience with advanced training will accelerate you towards a career in music. Competitive Graduate Assistantships are available, giving you the opportunity to hone your skills.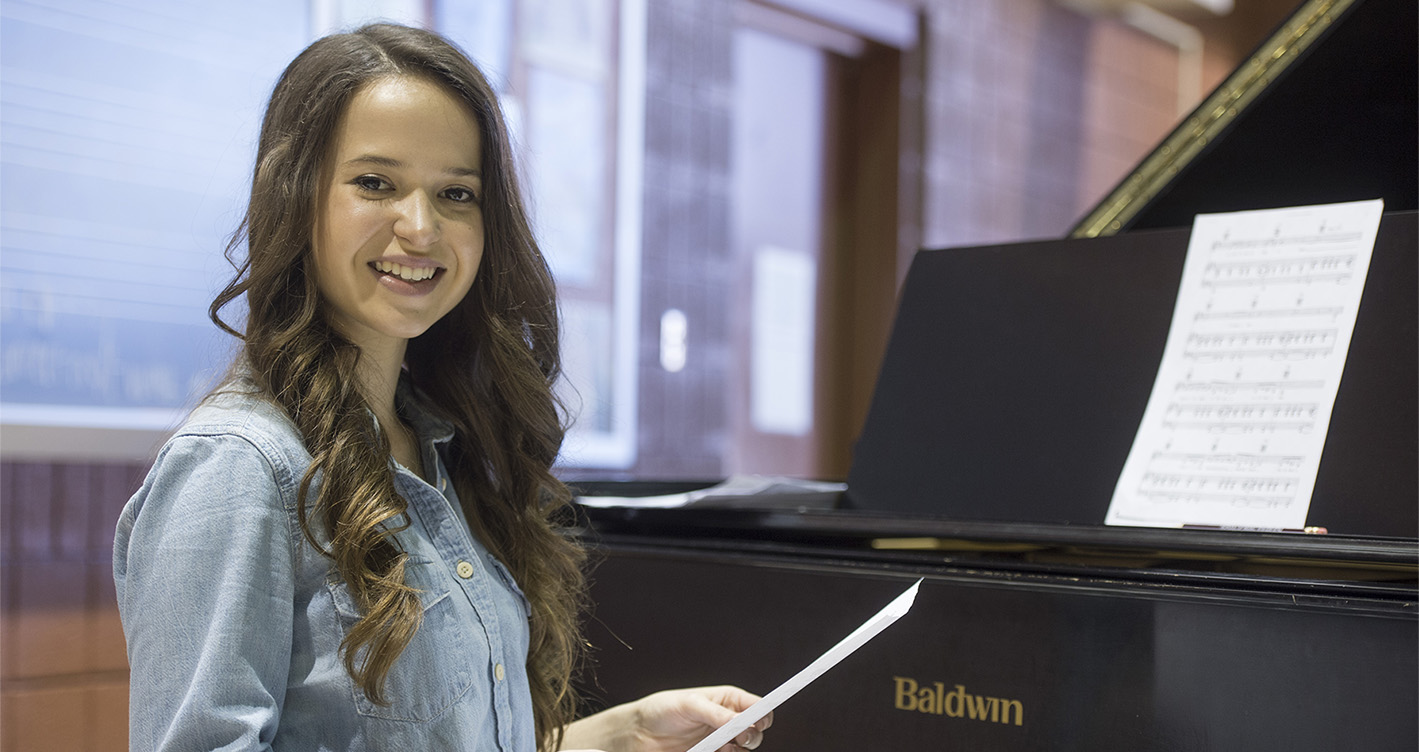 "The School of Music is a place where everyone knows everyone, creativity is celebrated and people from all walks of life come together to collaborate on amazing projects that are bigger than ourselves."
– Danae Price, Music Theory-Composition, 2019 Presser Scholar
Music Festivals
American Song Festival
Guitar Festival
Music & Motion
Piano Festival
Outside The Box
Southern Illinois Music Festival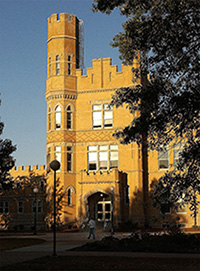 Altgeld Hall - The "Castle Building"
Your home on campus features renovated modern music spaces within the historic charm of a castle.
Ensembles
Choirs
Guitar Ensemble
Jazz Ensembles
Marching Salukis
Symphony Orchestra
Wind Ensemble