Southern Illinois University - Fermentation Sciences
Kombucha to Kraut to Craft Beer.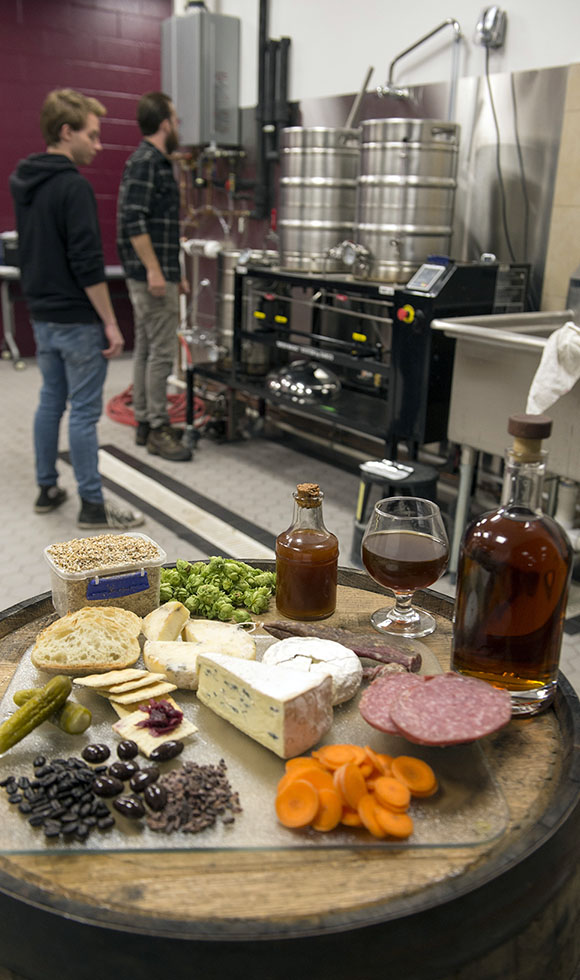 We are

one of only seven

4-year programs recognized by the Master Brewers Association of the Americas.
Our students graduate well-positioned for successful careers in brewing – and also in other biotechnology professional fields, including wine making, distilling, and production of fermented foods such as yogurt, sourdough, kombucha, kimchi, sauerkraut and cheese.
Nestled at the edge of University Farms, our state-of-the-art laboratories and pilot facilities for malting, brewing and distilling provide hands-on experience and interdisciplinary training that will prepare you to become a leader in the industry.

There's more to it than beer, wine and spirits – though those are important parts of our program.
Fermented food science is a growing craft industry, and so is malting. You can learn about business development and entrepreneurship, and you'll have a chance to learn about pharmaceutical applications from fermentation and the role fermentation plays in areas of biotechnology. You'll be able to research in those areas, and in our sensory development lab, which analyses such aspects as nose and texture. And you can learn about how fermentation industries fit into a robust agricultural economy.
The Fermentation Science Institute is part of our newest construction. But our Service Lab is already a well-established regional resource as we offer third-party testing and analysis for fermentation-based businesses. You'll also be hands-on in our malting facility and our newest addition, a 75-gallon distillery.  
Coming soon:
Sensory Laboratory 
Test Kitchen 
Cheese Station 
Be in on this -- development of an SIU Brew!